As discussed in the previous article of the series, many countries are implementing dose management policies in efforts to reduce radiation exposures from medical imaging except for when absolutely necessary. As a result, more and more healthcare providers have been adopting dose monitoring solutions. In this article, we will take a closer look at how providers can utilize INFINITT DoseM to effectively manage radiation dose.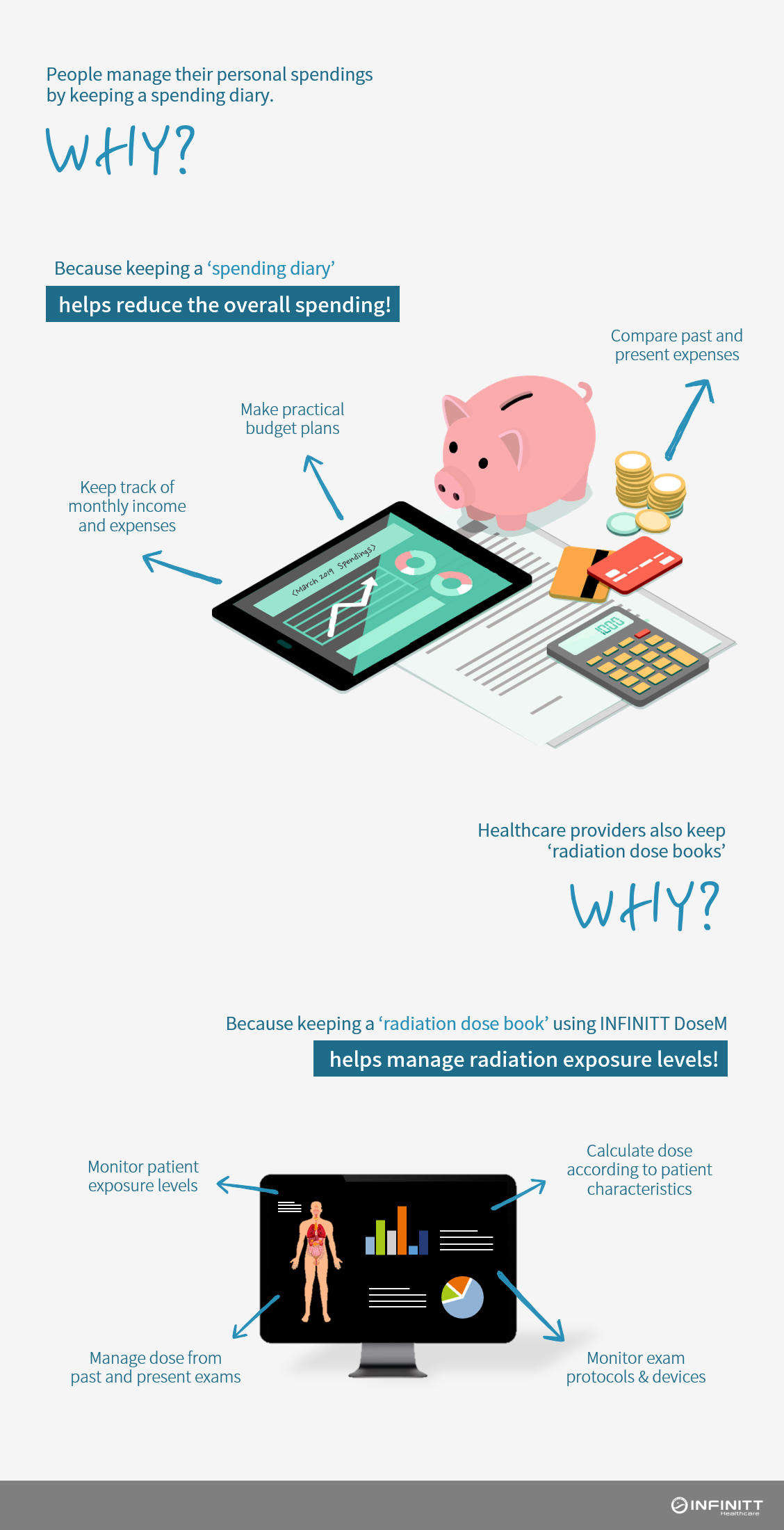 Normally, people who wish to reduce their personal spendings keep 'spending diaries.' It helps them to see when, where and how much money they've spent and to keep an eye out for any unnecessary spendings. In a similar sense, healthcare providers keep 'radiation dose books' using INFINITT DoseM.

So how can you use INFINITT DoseM to effectively manage patient radiation exposures?