Image access via mobile devices from anywhere, anytime … increases diagnostic efficiency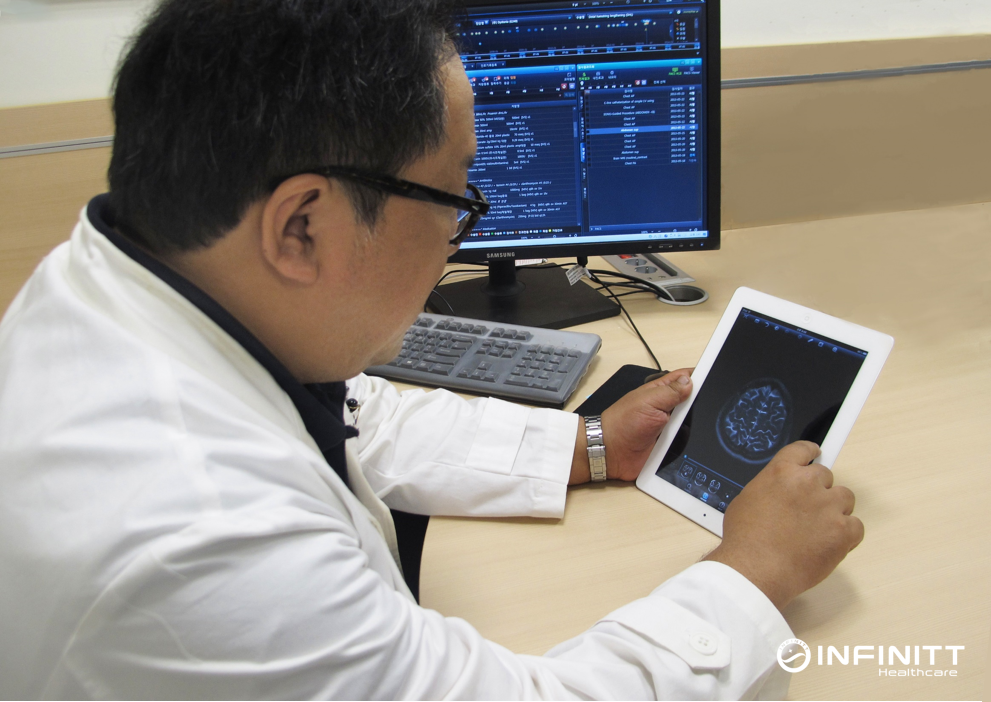 Seoul National University Bundang Hospital (SNUBH) is a hospital highly recognized for accurate diagnosis and quality treatments, especially in the areas of minimally invasive surgeries and refractory chronic diseases such as cancer, brain diseases, cardiovascular diseases, and senile diseases.
SNUBH also has a high reputation for its state-of-the-art medical IT infrastructure. The hospital has received Stage 7 (the highest level) accreditation for EMR adoption by HIMSS Analytics in October, 2010. Only 1% of the medical facilities in the U.S. have been awarded the Stage 7 so far, and SNUBH is the only hospital outside of U.S. that has received this distinction.
In efforts to maintain its reputation as a U-Healthcare hub, SNUBH has adopted INFINITT Healthcare's Mobile PACS. We asked Dr. Hee Hwang, the Head of Medical Information Center at SNUBH, about the reason behind the adoption and the actual benefits of using INFINITT Mobile PACS in his daily routines.
Q: Why did you decide to adopt INFINITT Mobile PACS?

A: It's important to check patient's medical images when making a decision for the diagnosis and treatment of patients. But with the mobile EMR our hospital were using, I could only see reports and not the images. There was no choice but to check images via PC when making crucial decisions. So I thought it'd be nice to have a mobile PACS that runs on a mobile EMR. Since INFINITT was No.1 PACS vendor in the country, I believed INFINITT would be the best partner for us in the fields of mobile PACS as well.
Q: What is the biggest improvement that came with the adoption of INFINITT Mobile PACS?

A: Before, physicians could not check medical images after work or during a business trip. Now they can check images using mobile phones or tablet PCs from anywhere, anytime.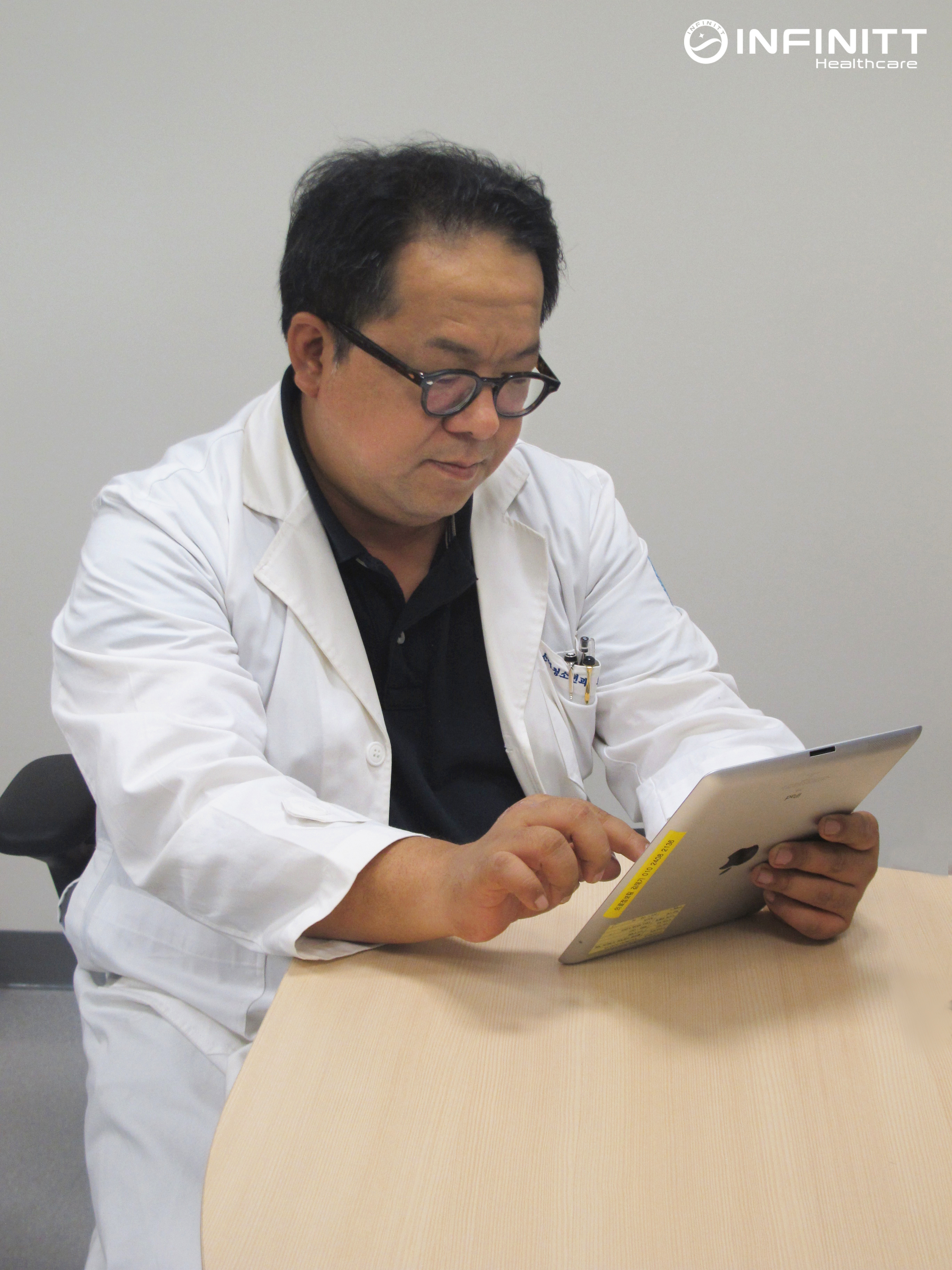 Q: What time of the day do you usually use INFINITT Mobile PACS?

A: I usually use it to check all the details of my patients on my way to work in the morning so I can manage my time more efficiently when I get to office. Many of my colleagues use it likewise and are very satisfied with it. This is a great example of how mobile solutions improve the quality of medical services for patients.
Q: How are you dealing with security issues?

A: We invested heavily into security to make sure patient information is well-protected. To be more specific, we implemented the following 5 security policies to ensure the highest security level as advised by the government.
1. Firewalls are installed to separately manage the data on mobile devices from the network.
2. User authentication is required.
3. The mobile application can be downloaded and activated only after authenticating via Mobile Device Management (MDM) solution.
4. A Wireless Intruder Protection System (WIPS) is installed at hospital buildings to prevent hacking.
5. Users must go through a Virtual Private Network (VPN) to access images and patient information from outside of the hospital.
Q: What do you think differentiates INFINITT from other vendors?

A: INFINITT's biggest strength is that it's very fast to respond to our product inquiries or support requests. This is possible because its R&D Center is located in Korea. Its top-notch technological capabilities and abundant global reference sites are also very noteworthy. This is especially important for hospitals like ourselves who often require very high-level technicalities. INFINITT has never failed to fulfill any of our requests.